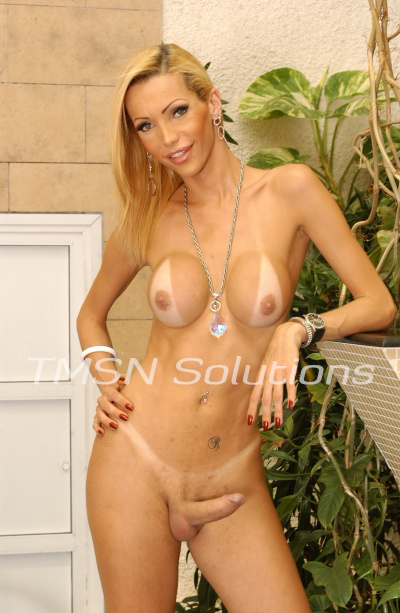 TS Alexus 844-332-2639 EXT 349 
Happy four twenty potheads. I've been watching you roll those fat joints and put them to your pouty lips all day, and I've got to tell you, I'ma need you to put the joint aside and smoke my dick. It's not so different than inhaling your favorite plant. In fact, it would please me if you took a big ol' hit and pulled my cock from my panties. Look up at me as that breath burns in your lungs, then part your lips right at my tip.
That's it. Just like that. Look at how fucking sexy that looks. Exhale over my stiff dick. Blow those beautiful smoke rings down my shaft and feel me rub my smokey head along your tongue. Puff, puff, pass. Now it's my turn as you work my cock with that pretty throat of yours.
Smoke My Dick
Take it deep. Make it wet. Mmm, yes.
Is there anything better than smoking and sucking? My whole body tingles, and the warmth of your mouth wrapped around my cock makes my balls swell. I'll let my head lean back as I inhale again. Looking around the joint to watch you bob your head up and down my length. The sensations tingling out over my whole body. It feels as if I'm vibrating under my skin.
The small, dimly lit room is hazy with our breath. The exhaled smoke lingers against the ceiling and swirls back down around us as you again inhale my dick.
TS Alexus 844-332-2639 EXT 349
https://pleasuremephonesex.com/