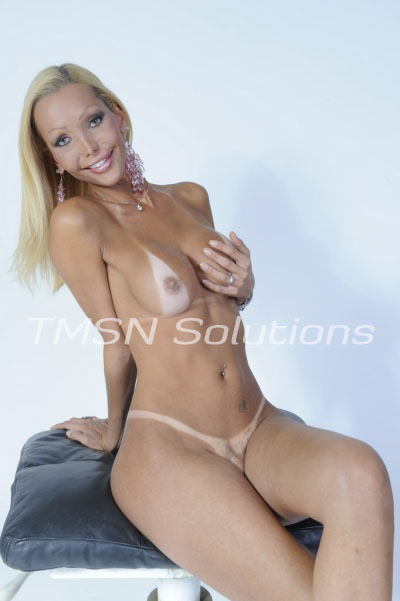 my cock is oh, so, Sin-sational! I know, I know. You're straight and you like pussy, BUT…
But you lust after cock. Fat, meaty, girthy dick! You think about it constantly and even right now you are sad because you can't see my cock untucked. Greedy little faggot, you can see it. If you behave and do as TS Goddess Alexus directs.
Sin-sational Cock
I wish to make you sin. I want to see just how bad of a boy you can be. Being TS makes my whole life taboo, so don't bring me some lame, scared to suck my dick fantasy. I want the real, raw stuff. Tell me how badly you want to beg for my cock in front of your wife.
Tell me how you long to watch her tears spring from her eyes when she catches you choking on my hearty cock. That is taboo. That is just the kind of SIN-sational thing that would please your new Goddess.
I seek to pull out the raw and naughty inside of you, straight boy. Let's find out just how gay you can get for TS Goddess Alexus.
TS Alexus 844-332-2369 EXT 349
https://phonesexcandy.com/alexus/
https://phonesexcandy.com/alexus/