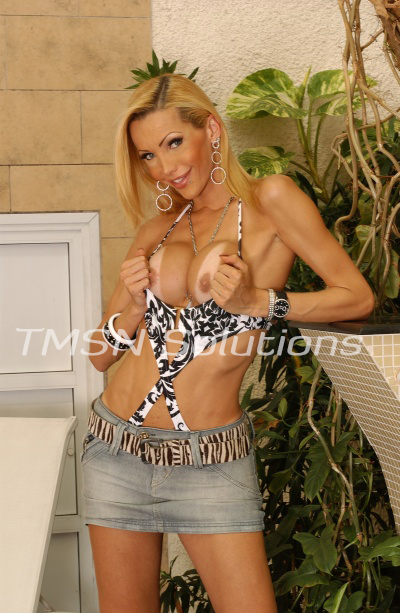 TS Alexus 844-332-2639 EXT 349 
Those cumsacks look awful full, boy. Why don't you come closer? I feel like milking a cumcow. You'll get naked for me and sit down. Your hands will be tied behind your back them your ankles will be restained with a long spreader bar between them. Look how very hard your horny cock is.
Do you feel helpless yet? Because you should.
Milking a Cumcow
Snapping on my milking gloves, I'll get between those legs you cant close. Look how open you are for me. One cream coated hand fucking your cock up and down while my other hand pushes two fingers up your asshole. Look how your cock jumps.
It threatens to spit out at me every time I press into that boy g-spot of yours. You can let it go but I'm not stopping until your balls have nothing left to give.
TS Alexus 844-332-2639 EXT 349
https://pleasuremephonesex.com/