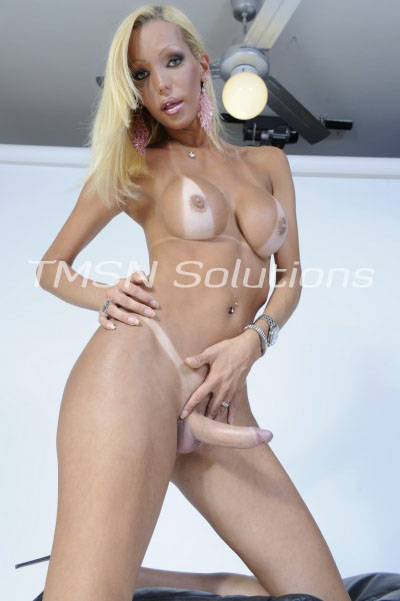 TS Alexus 844-332-2639 EXT 349 
In ancient times, I was more than I am now. Part of the divine. In a place and time, your tiny brain can not compute. I had all I needed to live but was bored. I wanted more, wanted to create and so I did. This is how I created the Universe.
My Goddess hands rubbed the mounds of my breasts. The nipples hardened and a stirring in my cock perked up. The time was now.
How I Created The Universe Phonesex
I gripped my throbbing Shecock with intent and closed my eyes. Envisioning what the eruption would produce. The powerful seed in my balls churred like never before. The world was ready to be born through the tip of my cock. I stroked the length faster. Even humping my hips up into my hand to reach the climax with a more powerful thrust.
The arc of my powerful load blew out into the space before me. Creating the universe in one beautiful orgasm. The air and the sea. The sun and the moon. All birthed from self-gratification of the powerful Goddess Alexus.
TS Alexus 844-332-2639 EXT 349
https://pleasuremephonesex.com/