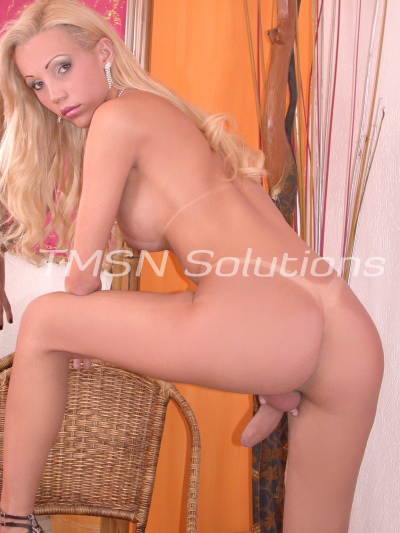 TS Alexus 844-332-2639 EXT 349
One thing most of my callers have in common is their lust for cum. They crave the gooey globs of salty cum that explode from my glorious cock. More often than not, they are have evolved from taking a hesitant taste of their own precum while beating their meat to a thirsty cum whore who'll beg at my feet for a shot of my shemale jizz.
And of course, I am happy to oblige.
Cum Whore For A Shemale
Thankfully, this thick she-dick can cum and stay hard. My smooth balls are always churning up the next load for a sissy, faggot, cock sucker to guzzle. Oh, sorry, I forget that you've been secretly feeling the same kind of lust. You haven't spoken it out loud yet, have you? You have admitted to yourself that you love the taste of ball juice more than pussy?
Come on now, we both know I'm right. You want my cum just a much as the next faggot. Really, it's an honor, and a pleasure to spurt my load for such a good cause, yet not all cum whores get what they want from me that easily.
If you want a taste, there are a few things I'm going to watch to hear. You didn't think a taste of divine seminal fluid was gifted freely, did you? No. Of course, you aren't that dumb. Curious about the cost? Call me and ask to be my next cum coated whore to find out.
TS Alexus 844-332-2639 EXT 349
https://pleasuremephonesex.com/
https://phonesexcandy.com/alexus/